THE KLAXON MAN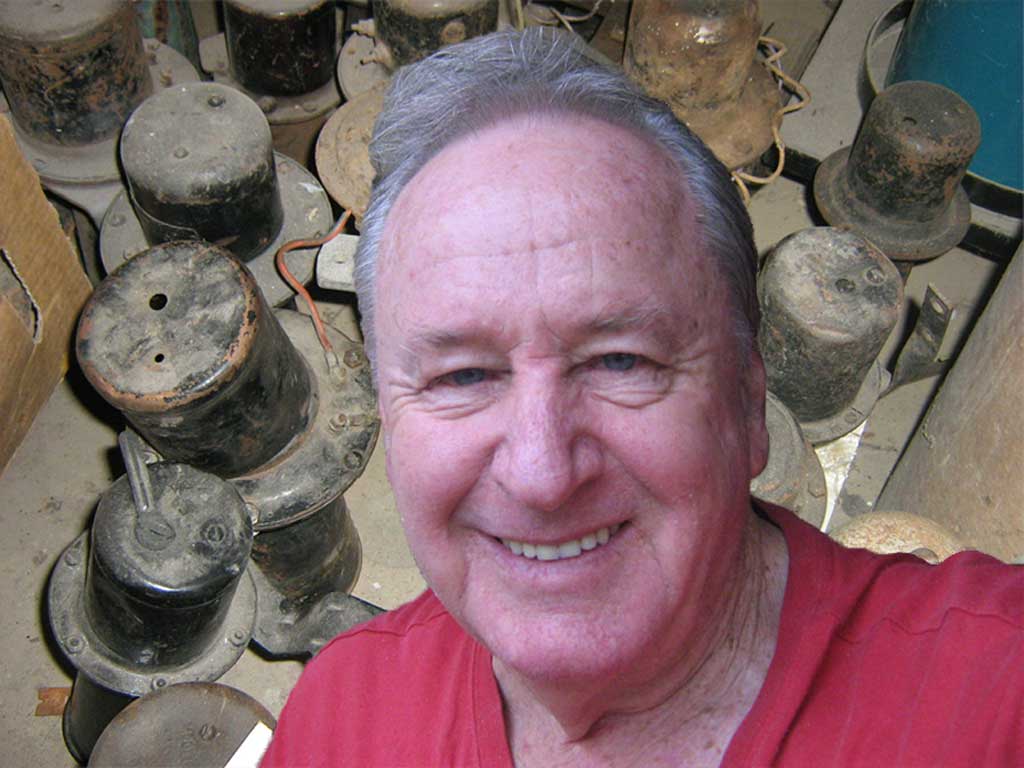 This is my long time passion, started when I was in my twenties. I have travelled to far away places, many country areas, met some amazing and colourful people, all in the pursuit of part of our motoring history. I found out what makes a horn sound like it does, found not a lot of printed info existed, so we winged it and made a lot of old rusty seized water-logged and just plain junky bits come to life. Everything steel was beaten back into shape, de-rusted and sprayed with numerous coats of paint, the motor part was pulled down and rust and wires made workable, we even restored the faded badges to as near to new. With a fellow enthusiast, we built quite an impressive collection. I have been adding to my knowledge and collecting for many decades and now offer my expertise to repairs of all horns. I have a lot of parts to get these old classics back to working order. These are the original vintage horns of the twenties to thirties era.
Robert Bruce, Queensland
I can get your old horns working!
For repairs to your horns, give me a call (07) 5539 1438
Listen to an original Klaxon sound
NEWS
RESTORED HORNS
I have many beautifully restored horns for you to choose from – contact me on (07) 5539 1438 for more information or to purchase. Original restored Klaxon horns from $240 to $400 posted from Australia.
UNRESTORED HORNS
Unrestored Klaxons for sale or swap — I have many unrestored horns, all negotiable, for you to finish to your requirements contact me on (07) 5539 1438 and we can make a deal. Original unrestored Klaxon horns from $120 to $250 posted from Australia.
SPARE PARTS
Spare parts , including new spares for rebuilding of horns, I have a big inventory of new and second hand parts to get your favourite horn back on the road , maybe for a future project or to finish the one in the workshop that's ready to hit the road.
Give me a call on (07) 5539 1438
VOLTAGE REDUCERS
Voltage reducers for horns , reduces 12V to 6V on any vehicle using an old horn which has been built to 6V…this reducers are in line and come ready to click in with various connectors, very easy to install…current price is $18 posted to any Australian post code. The windscreen reducers are heavy duty and are in line to power connect, they will bring back the speed ….price is $25 plus post.
Phone me to order (07) 5539 1438.
CONTACT
Contact Robert
Phone : (07) 5539 1438
Phone international: +61 7 5539 1438
Email: robertbruce41@bigpond.com